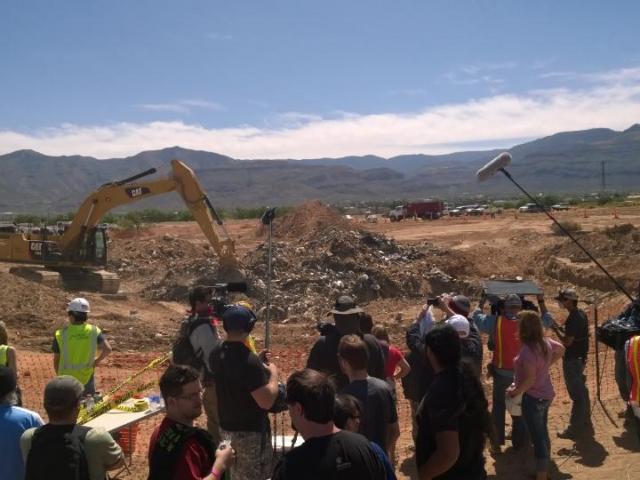 Er doet al jaren een gerucht de ronde over een grote hoeveelheid onverkochte Atari-spullen die al dertig jaar begraven zouden liggen in een stortplaats in New Mexico.
Een team filmmakers en gravers van Microsofts Xbox Entertainment Studios besloot te gaan kijken of het verhaal waar was, en vond inderdaad een aantal dozen vol Atari-spellen onder de grond. Naast E.T. werd er ook een oude joystick gevonden en een aantal andere spellen, waaronder Centipede, Space Invaders en Asteroids.
E.T. the Extra Terrestial werd net als de film in 1982 uitgebracht, als onderdeel van een deal met Steven Spielberg. Het spel werd in slechts 5,5 week ontwikkeld, en wordt over het algemeen gezien als een van de slechtste spellen ooit gemaakt. Het wordt zelfs genoemd als een van de aanleidingen voor de recessie in de computerspellensector tussen 1983 en 1985.
Het spel werd 1,5 miljoen keer verkocht, waarmee het een van de meest verkochte Atari 2600-spellen werd. De makers hadden een groter succes verwacht, en bleven zitten met 3,5 miljoen onverkochte gamecardridges.