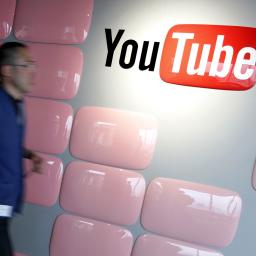 Foto:  Bloomberg
Dat meldt The Next Web. Karim, die Youtube in 2005 met twee anderen heeft opgericht, uploadde acht jaar geleden zijn eerste en enige video. Het is tevens de eerste keer dat hij een reactie op Youtube plaatst.
"Waarom heb ik in godsnaam een Google+ profiel nodig om een reactie bij een video achter te laten", stelt Karim in de comments. Hoewel het mogelijk is dat het Youtube-profiel van Karim is gehackt, is de verwachting dat hij de reactie zelf heeft geplaatst.
Google kondigde eerder een vernieuwing van het reactieysysteem van Youtube aan. Eén van de veranderingen is dat het noodzakelijk wordt om een Google+ account aan een Youtube-profiel te koppelen om een reactie achter te laten.
Deze verandering zou ervoor moeten zorgen dat er op een hoger niveau discussies worden gevoerd, omdat gebruikers met hun eigen naam en profiel een reactie achterlaten. Daarnaast krijgen populaire Google+ profielen of directe Google+ contacten voorrang in het nieuwe reactiesysteem van Youtube.