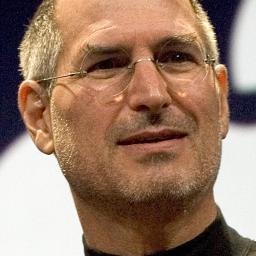 Foto:  Getty Images
Dat blijkt uit het boek Jony Ive: The Genius Behind Apple's Greatest Products.
Het boek gaat over Apple-ontwerper Ive die verantwoordelijk is voor het uiterlijk van bijna alle Apple-producten.
Sinds dit jaar heeft hij ook het software-ontwerp onder zijn hoede. Hij is verantwoordelijk voor het fors veranderde iOS 7 en was de rechterhand van Jobs.
iPod
De twee stonden bij de ontwikkeling van de iPod echter recht tegenover elkaar, meldt Business Insider op basis van het nieuwe boek. Ive wilde witte producten, Jobs verafschuwde ze
Apple maakte de iBook in wit plastic en Ive wilde die lijn doortrekken bij de iPods. "Direct bij de eerste keer zagen we de iPod in staal en in het wit voor ons. Het is zo simpel en neutraal", aldus Ive.
Toen het ontwerpteam de iPods aan Jobs liet zien, vond hij de witte variant direct niet mooi. Vervolgens besloten Ive en zijn ontwerpers kleuren te gebruiken die dicht bij wit kwamen.
Maangrijs
Zo werden de kleuren sneeuwwit, wolkwit, ijswit en maangrijs bedacht. Jobs vond maangrijs mooi. Deze kleur werd ook gebruikt voor de headsets bij iPods die veel mensen wit noemen.
Jaren later zijn veel meer producten van Apple wit, of een variant daarvan. De kleur is erg populair voor iPhones en iPads.
Lees ook: Steve Jobs dacht in 1984 al aan Mac Phone