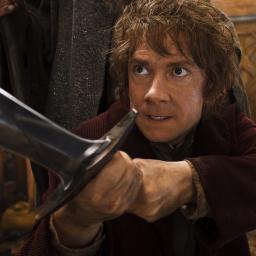 Dat meldt Torrentfreak. De cijfers zijn gebaseerd op gegevens die Torrentfreak van verschillende aanbieders van torrents heeft verkregen.
The Hobbit: An Unexpected Journey, een fantasyfilm van regisseur Peter Jackson met Martin Freeman in de hoofdrol, is 8,4 miljoen keer gedownload.
De top drie wordt verder aangevuld met Django Unchained en Fast & Furious 6, die respectievelijk goed zijn voor 8,1 en 7,9 miljoen downloads. Ook Iron Man 3 (7,6 miljoen), Silver Linings Playbook (7,5 miljoen) en Star Trek Into Darkness (7,4 miljoen) komen in de top tien voor.
Films als The Hunger Games: Catching Fire en Man of Steel ontbreken in de top tien.